Not for no Reason, the introduction to Robert Frank's social masterpiece The Americans (first edition 1958 by Robert Delpire)—is written by Jack Kerouac. Kerouac having written with his heart about the lives of americans; having given a restless voice to their dreams and aspirations—embodies in many ways the photographic style of Robert Frank: the broad strokes, the richness in content, the focus on stories from all walks of life.
I have a well-thumbed edition of the First Steidl release in 2008 of this book…As you turn the pages, you are soon struck by the fact that Robert was just about everywhere with his camera: he is standing in a hotel window in Butte, Montana; he is on the sidewalk in Chattanooga, Tennessee; he is kneeling low in a field in Beaufort, South Carolina, taking a beautiful photo of a black woman sitting there on a chair in the middle of the field, a cross over her right shoulder: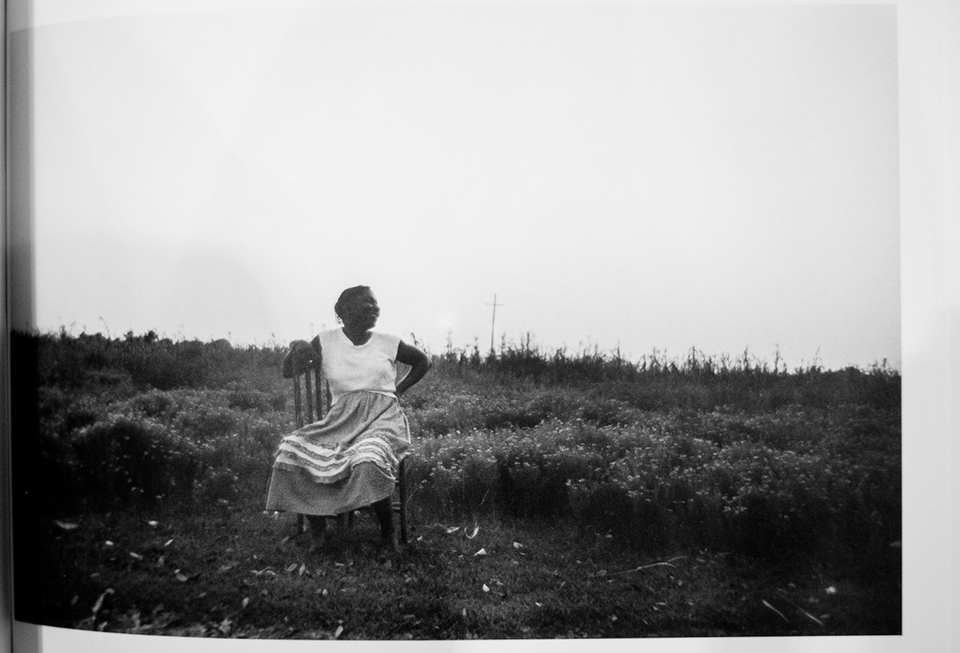 What is the photographer himself doing there? Perhaps no more and no less than adding one more page to the book of which as a whole will become a true story of the Americans. Here, in Beautfort, he is given a chance to tell the story of the south, and of the faith and positive spirit that lives among so many there. And what a great photo it is. Perhaps the horizon line could be slightly more balanced, or something else compositionally improved, but the focus here is on the people that Robert sees beyond his camera.
Robert Frank was born 1925 in Switzerland by Jewish parents. He immigrated to America in 1947 where he soon got a job as Photographer for the Harper's Bazaar. Initially he had a very positive outlook on America, something that with time would change into something more of a love and hate relationship. During the work on the Americans he experienced anti-Semitism on more than one occasion, such as when travelling through the American south. With those experiences came, I dare to guess, a sense of loneliness. Not loneliness in the classic sense: because his family often travelled with him and he was surrounded by loved ones. But loneliness regarding his cultural identity. He had hopes for America but also doubts.
Such conflicts can be very fruitful when an artist is gifted enough to harvest them in his work. And Robert knew how to: In The Americans you can often feel how he almost takes a swing at certain situations. In some shots there is this sense of something being slightly amiss, slightly lost. Such as in this great shot of a couple in Chattanooga, Tennessee: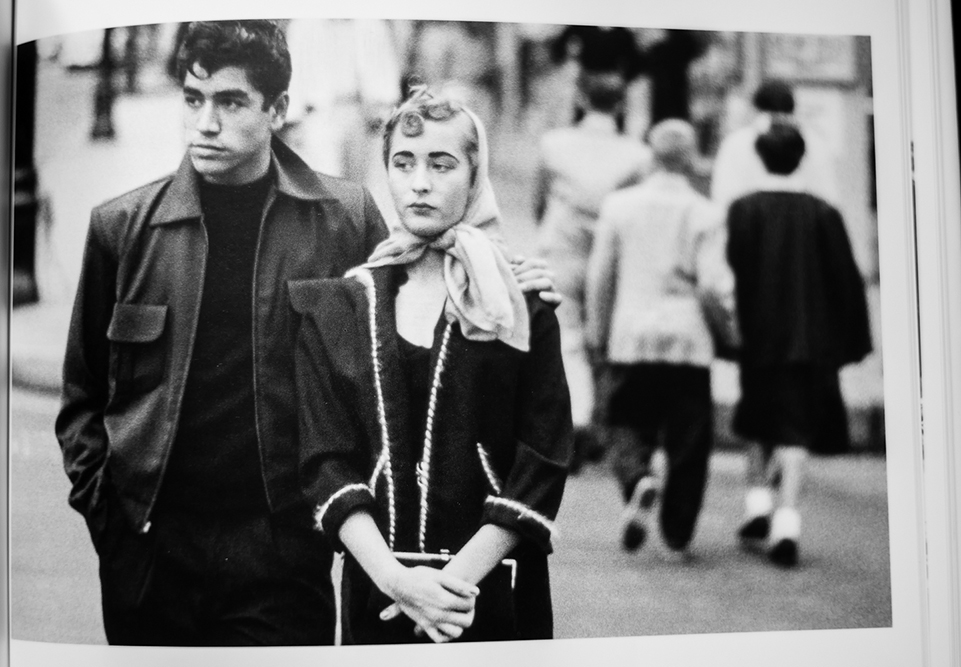 She is there but she is also not totally there. There is this intense undertone of something being ever so slightly amiss with the American tale.
In another photograph however, Robert is back on another track, telling the story of Detroit in the photo Belle Isle—Detroit. This is a wonderful and restless shot taken in a sudden moment. In the 1950's and for a long time onwards Detroit was the nerve of American car industry. Detroit's car industry provided for tens of thousands of families and gave them a shot at a better future. The spontaneous social commentary by Robert in this photo, of a black family in a drop top car is both positive and engaging, and shows some of pride and hope that Detroit represents: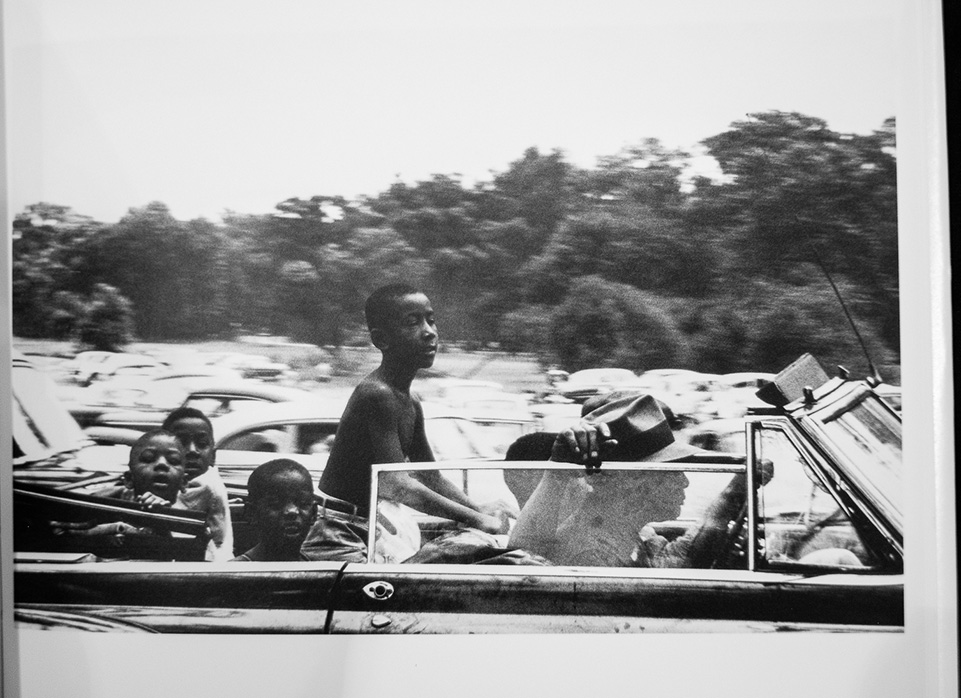 And so, in The Americans we encounter the full breadth of American life during the fifties. It is a time document, a note to self about that we should not forget the hearts and minds of the people in the photographs. Or as Kerouac writes in the end to his introduction of the book:
"That little ole lonely elevator girl looking up sighing in an elevator full of blurred demons, what's her name & address?"
All photographs above are photographs taken by me of the original photographs.