"All I wanted to express was reality, for nothing is more surreal" (George Brassaï)
Brassaï, pseudonym of Gyula Halász, was born on the 9th of September 1899 in Brasov, Romania. His father worked as a professor of French literature. When Brassaï was at the age of three his family lived in Paris for a year while his father taught at the Sorbonne. In 1920 Brassaï decided to return to Paris, a city he had fallen in love with. He was soon drawn into the artistic life around the Montparnasse, and also held a daytime job as a journalist. Later on, in 1932, he became a good friend of Picasso.
First published in 1933, Paris By Night, of which I own the fine reissue by Flammarion (2011), feels like more than a book: it is a steppingstone in photography, and offers a look into the Paris night, as a world complete in itself, with its own story, its own characters. Having tried my hands at night-time photography I never really given full consideration to the fact that the night is not a continuation of the day with different exposure settings, nor is it simply its negative. The last point is eloquently made by Paul Morand in the foreword of the 2011 issue, when he writes about the night:
"Night is not the negative of day; black surfaces and white are not merely transposed, as on a photographic plate, but another picture altogether emerges at nightfall. At that hour a twilight world comes into being, a world of shifting forms, of false perspectives, phantom planes. There is something eerie, even disconcerting, about the process . . . " (Paul Morand)
Yes. When I slowly turn the pages of the 62 duotone photographs this book consists of, based on Brassaï's original photographic plates, the twilight world slowly draws me into its 'phantom planes', and in doing so this world at moments worries me, as If I am with delay soon about to discover something troublesome within its frames. Slowly my eyes become acclimatized to the night setting and I start to wonder about the people being photographed: I wonder about the photo of a lone prostitute standing at a corner, the light of an out of sight window or gas lamp casting her long shadow onto the sidewalk. The photograph feels surreal, and at the same time her situation speaks of strife, of some form of hardship, of a lonely existence at the edge of night. Here Brassaï's work takes on both social commentary and surrealism at the same time.
Beyond such experiences that the book brings, stands the work itself, the effort that Brassaï must have put in to capture such photographs in 1933. The more I reflect upon the workload itself, I wonder about his habits as he went out each night to photograph. Did he drink massive amounts of coffee? Did he stay out all night or only for a few hours? How did he handle the lack of light with such technical prowess back in 1933?
I do not need to have my questions answered.
Brassaï, The Photographs.
Without further ado, here are four selected photographs from Paris by Night. I have included shortened (ellipsis) versions of the comments to them, which exists in the comments section of the book.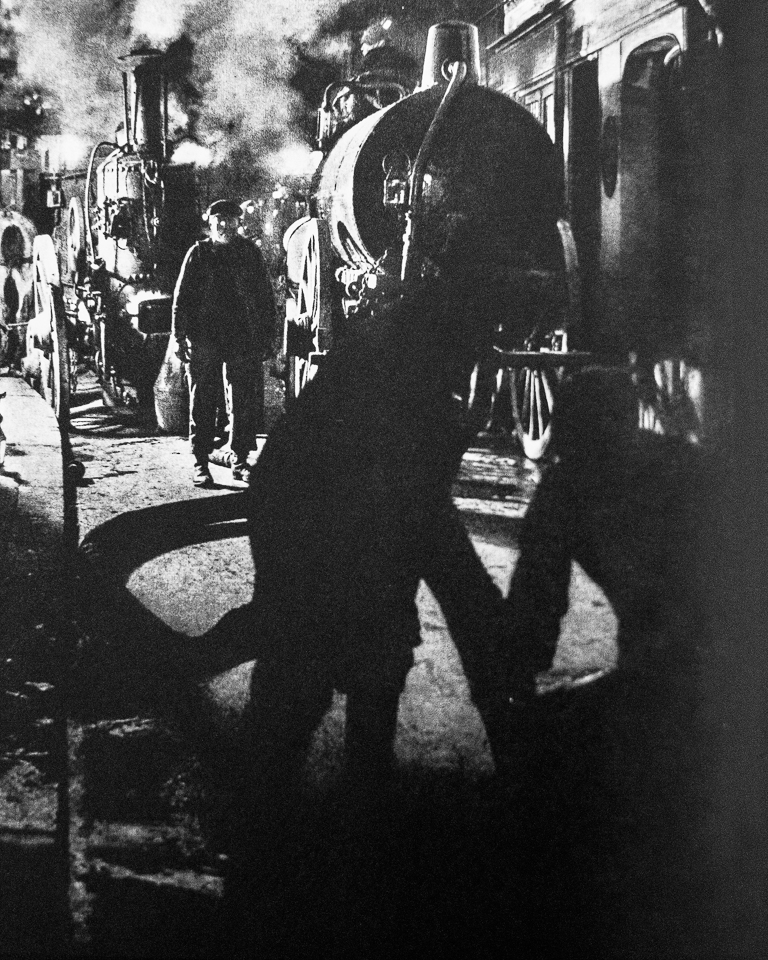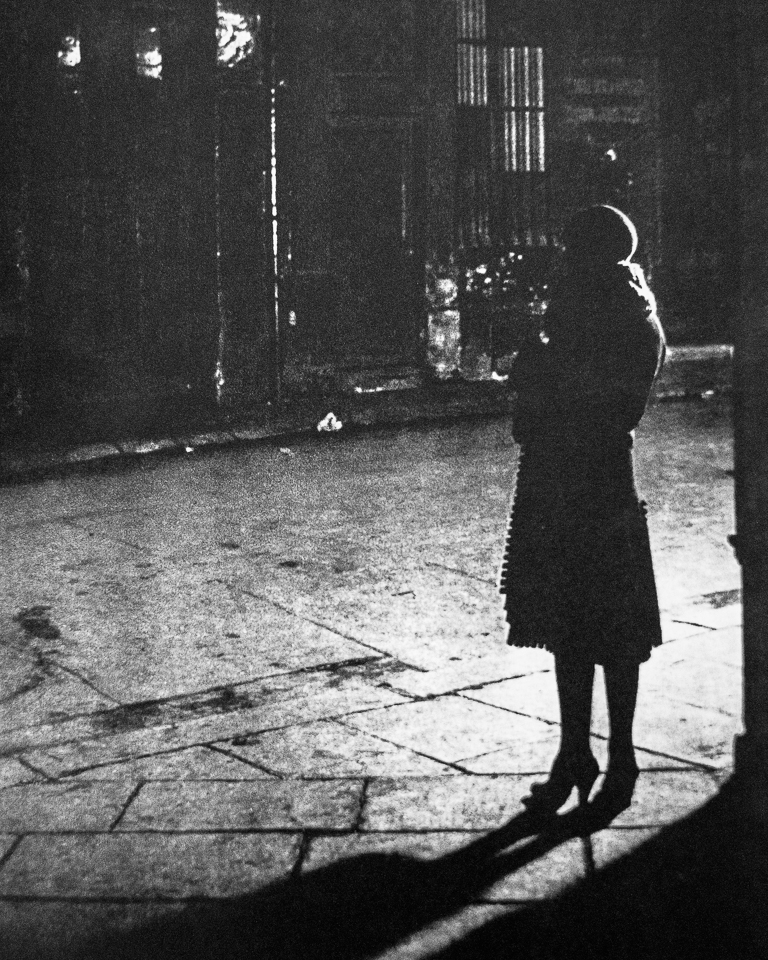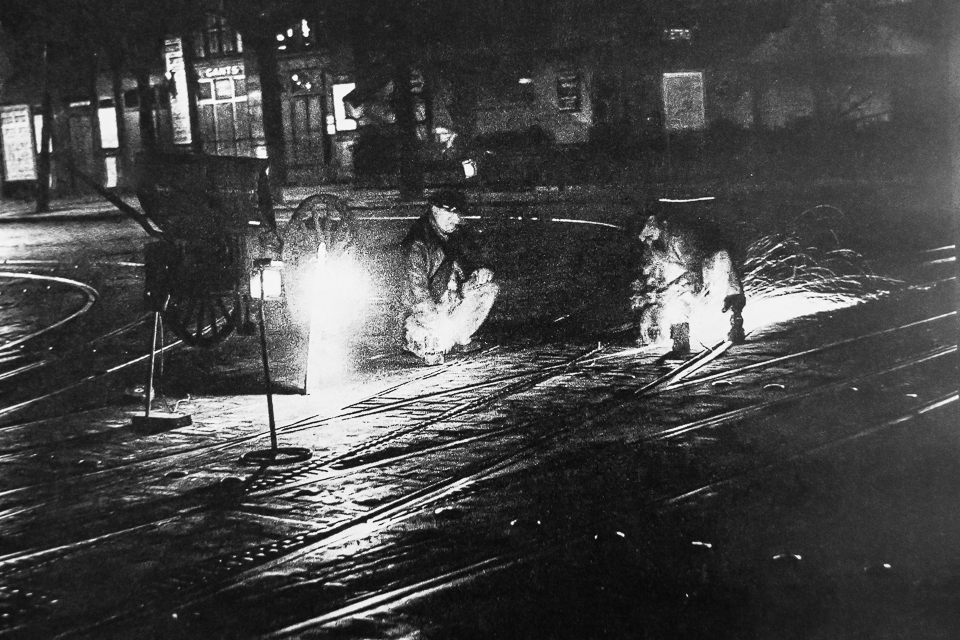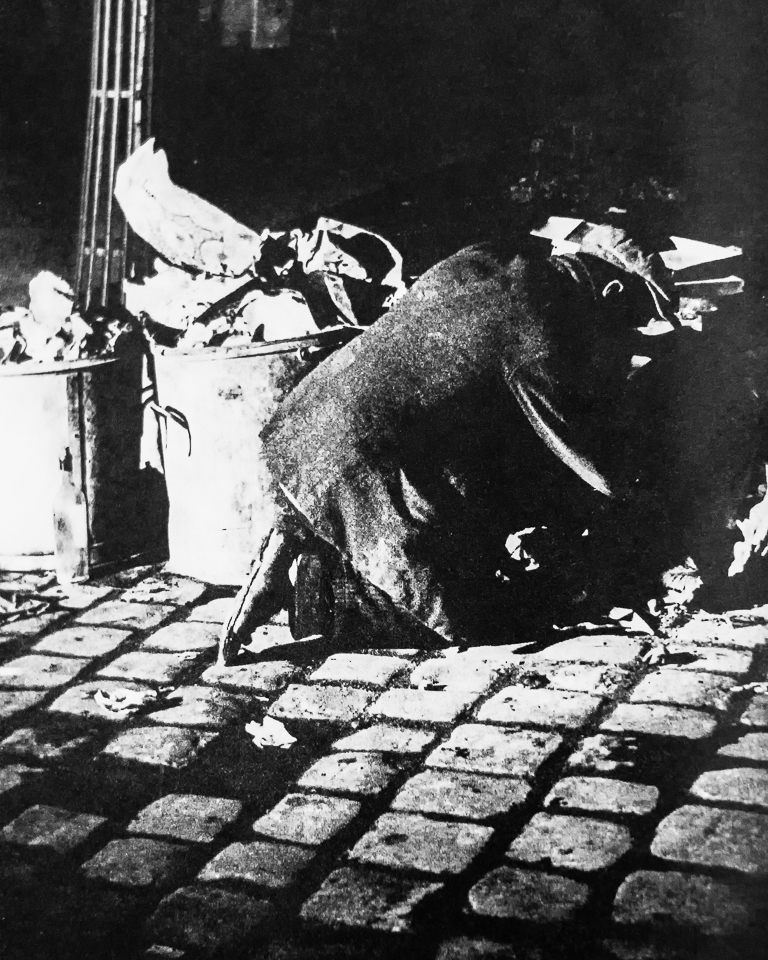 Thankyou to Flammarion for kindly providing me with the original image file of the book cover. All other photographs are photographs taken by me of the original photographs. All quotes and shortened quotes are from the book and credited as: ©Brassaï: Paris by Night (Flammarion, 2011). All rights reserved.