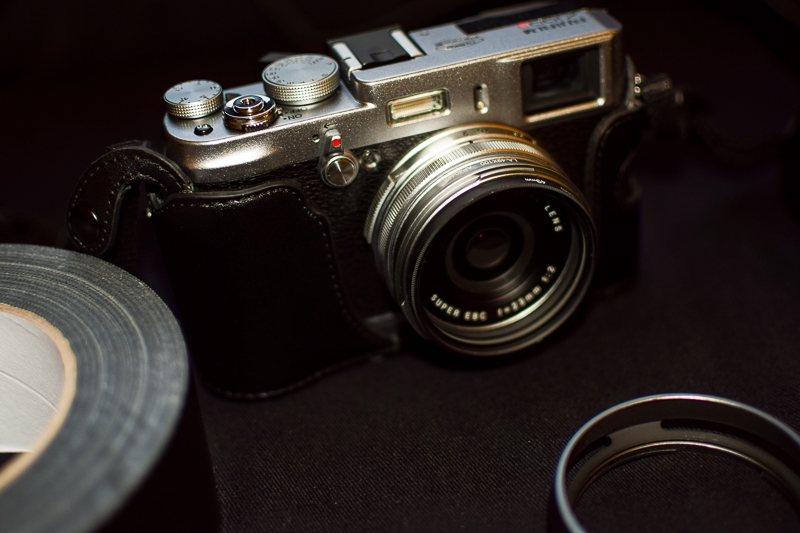 Having scoured forums to get a better overview of photographers kit their X100S out to get into the comfort zone when handling it I decided to do a writeup of my findings.There's a lot of good X100S accessories out there without the high pricetag. And then there's some gadgets you just might like but which not necessarily have a Fujifilm counterpart. So here we go:
Gaffer tape
I guess this item on the list is purely subjective. If you look at the camera where the Fujifilm logo is you see a black strip of wonderful Gaffer tape. I often put a finger at that spot and Gaffer gives just that extra bit of traction. You can get some
http://www.amazon.co.uk/gp/product/B004CS6RNK?psc=1&redirect=true&ref_=oh_aui_detailpage_o00_s00
Thumbs up grip
The X100S can feel a bit hard to steady when focusing for a shot and you are looking for a natural way to hold it. My thumb often slides towards the area of the Control dial. Lensmate sells a thumbs up grip for around £60. Too much for my taste, let's save it for those prints. I use this one and it goes for only £8
http://www.amazon.co.uk/gp/product/B00M8U5Z6E?psc=1&redirect=true&ref_=oh_aui_detailpage_o04_s00
I like it as it's rather minimal in size and fixed slightly lower than the Lensmate one. It does come slightly close to the control dial but I prefer it too having it pop up above the camera.
Leather case
A good leather case is hard to find. There's still no leather case made that, when closed, fits with a lens hood attached to the camera as far as I can see. I usually don't therefore bother with attaching the top part that locks over the camera and settle for the bottom as in the picture above. The Fujifilm case sells for around £50 over at http://shop.fujifilm.co.uk/. Here's a £26 alternative that I use (and you can see the bottom half in the photo above):
http://www.amazon.co.uk/gp/product/B00D0OAOO0?psc=1&redirect=true&ref_=oh_aui_detailpage_o08_s00
If you still want to go ahead and use the top part of the case then it will still close if you like me have a Filter plus Cap cover attached (as I have in photo).
(Since this post was written I updated to the great Gariz half case – see http://www.lovecases.co.uk/gariz-genuine-leather-fuji-x100-half-case-black.html. Which sort of defeats the budget theme of this post, but It is an amazing case so dropping the link in.)
Filter
The argument for using a filter is, when not using it to cut out flares or rays, to protect the lens. The X100S (as X100, X100T) does have it's lens quite exposed. I prefer to feel safe on busy streets. In the past I used this Hoya UV filter which sells for £10
http://www.amazon.co.uk/gp/product/B002N1WACA?psc=1&redirect=true&ref_=oh_aui_detailpage_o06_s00
However for protective purposes a UV might not be the case to go as the filter can cause flares. A better upgrade that I now hardly ever remove is the Nano clear glass
http://www.amazon.co.uk/gp/product/B004OR15K4/ref=ox_sc_sfl_title_1?ie=UTF8&psc=1&smid=A3P5ROKL5A1OLE
…which comes in at £36. So far I had no problems with flares with the nano.
Lens hood
The original X100S lens hood comes with roughly a £70 pricetag. There's plenty of cheaper alternatives out there that provide good protection for the camera whilst also reducing glares in some bright light conditions. One of the most recommended in forums is the JJC LH-JX100 hood. You can see it in deattached in the photo above, placed in front of the camera. It works well with any of the two Filters I just mentioned as it easily fits on top
http://www.amazon.co.uk/JJC-LH-JX100-Adapter-Fujifilm-Finepix/dp/B005BRQHWM/ref=pd_bxgy_ph_text_y
And whilst you're at it you want to invest in a Cap lens cover that works with the JJC. I use this one
http://www.amazon.co.uk/gp/product/B002V3CDHM?psc=1&redirect=true&ref_=oh_aui_detailpage_o06_s00
Memory Card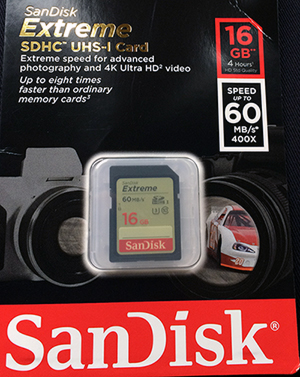 With memory cards write speed to me is essential in case you want to shoot very fast. Important too is transfer speed. An SDHC (Secure Digital High Capacity) is to prefer over a regular SD. Based on reviews and feedback of others users I've settled on this card for my X100S and it works great and weighs in at £14
http://www.amazon.co.uk/gp/product/B00MBFPT3U?psc=1&redirect=true&ref_=oh_aui_detailpage_o03_s00
In case of memory cards, budget is not the best way to go, but then they are not expensive.
X100S Reading
Finally, just a word on literature as there's plenty to learn about the X100S. Currently I'm reading this book which I can recommend
Photographer's Guide to the Fujifilm X100S: Getting the Most from Fujifilm's Advanced Digital Camera
– And that is more or less it in terms of what I at present use with my X100S. I trust most of the items above also will work fine with the newer and fine X100T.
Endnote: I'm not sponsored by or have any relation to any of the sellers or resellers above. For simplicity's sake I have provided amazon links albeit you can find these items elsewhere. I recommend Google shop for a comparison.